But he didn't do it alone. It was a team effort, but not the team you might expect… Looking for something to sip on while watching the new ESPN Chicago Bulls documentary, The Last Dance on Netflix? This is it.
Basketball Rivals Unite Over Tequila
The story behind the latest in celebrity liquor labels is a triumph over adversity. Cincoro was born when five rival NBA team owners bonded over their shared love of tequila while waiting for their table at a New York pizzeria.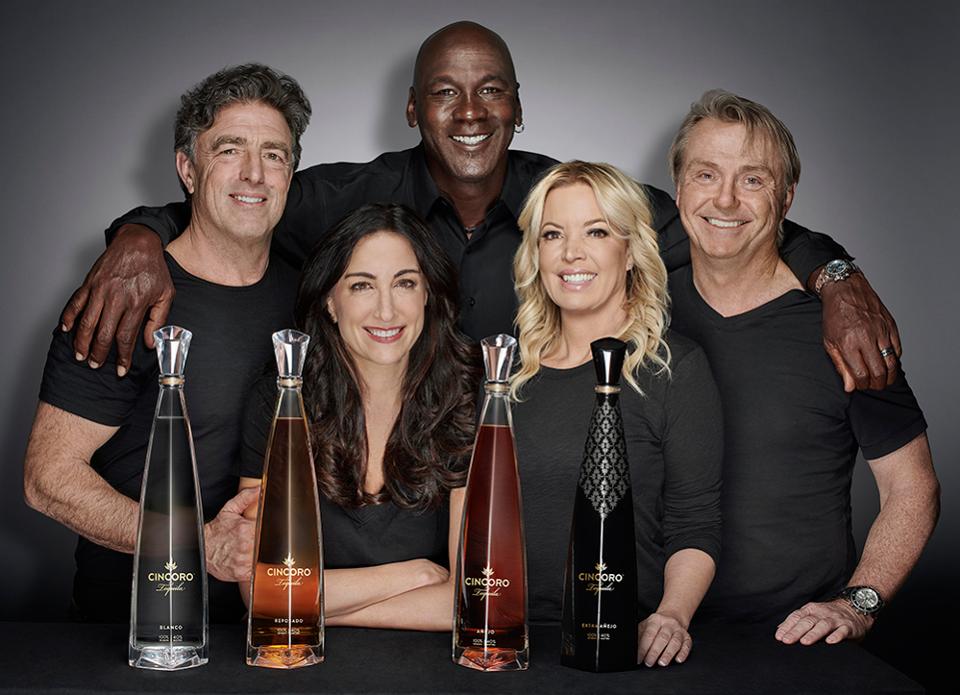 It may have been the margaritas talking, but Charlotte Hornets owner, Jordan, along with Jeanie Buss (Los Angeles Lakers), Wes Edens (Milwaukee Bucks), Wyc Grousback and his parter Emilia Fazzalari (Boston Celtics), came together as equal partners in the Cincoro Tequila enterprise, which was launched in January 2020.
Origins of Cincoro Tequila
The name comes from the Spanish words for five and gold. Coincidentally, five is number of players on a basketball team. The idea was simple, to create something delicious. A smooth tequila with a long balanced finish. The group all agreed that they wanted an exceptional Tequila with the length and finesse of a Cognac.
Cincoro Tequila Production
Cincoro is made from 100%, hand-harvested weber blue agave, from two regions in the Mexican state of Jalisco: the highlands, which offer brightness, and floral notes, and mineral-rich soil of the lowlands, which bestows earthiness and a long finish. The reposado, añejo, and extra añejo are aged in Kentucky Bourbon barrels.
The bottle design was inspired by an agave leaf. It is tall, sculptural, and decidedly luxe.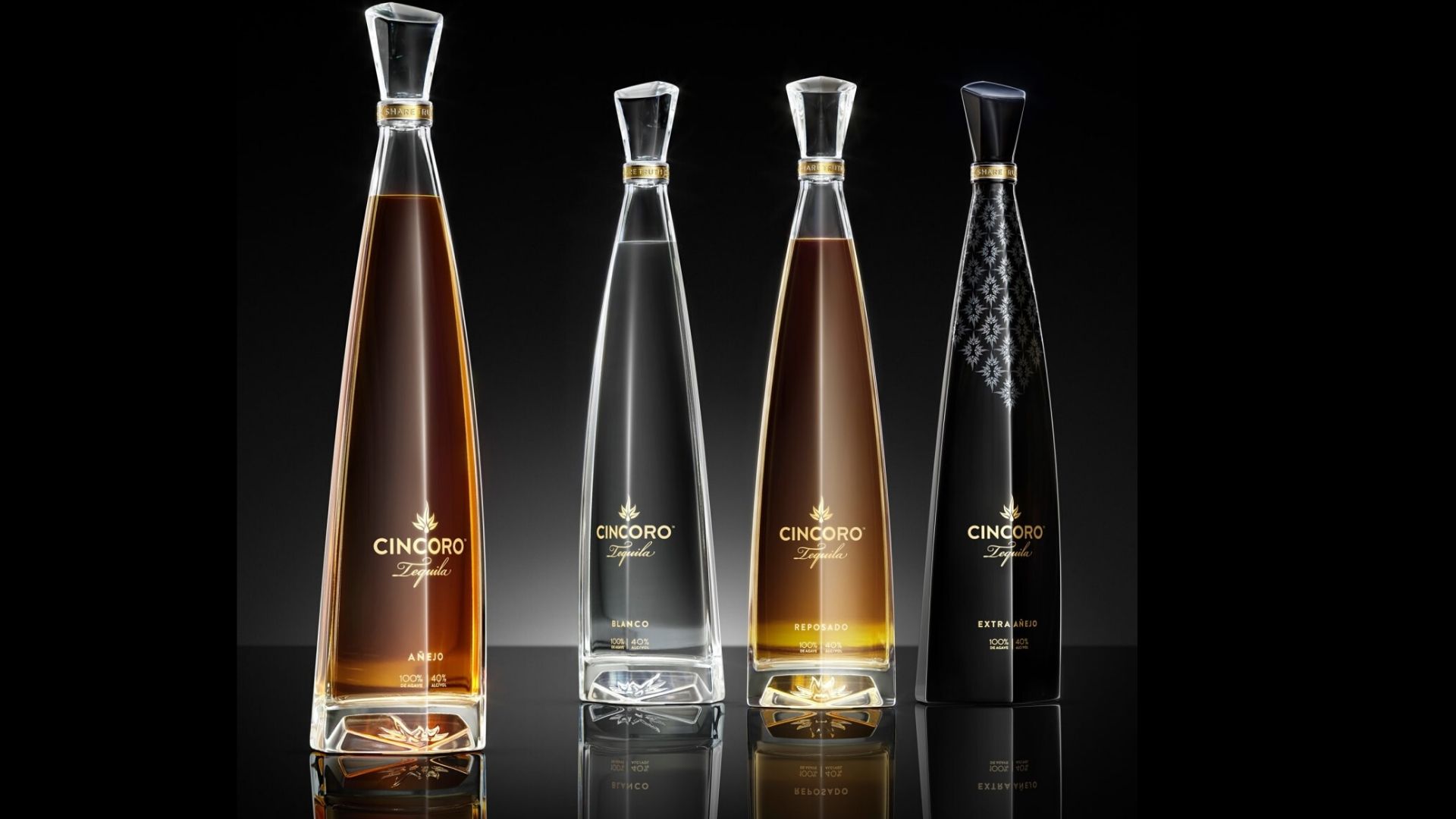 Cincoro Tasting Notes
We have only had the opportunity to taste Cincoro Blanco, which was bright and sparkling on the nose with a hint of honeysuckle and a touch of sweet vanilla and coconut.
Watch our video on how to taste Tequila, and review Cincoro Blanco.
The distiller's notes for the reposado, which is aged for 8-10 months in Kentucky Bourbon Barrels, include: heady notes of vanilla, crème brûlée, sweet wood, white chocolate and fruity roasted agave notes. Incredibly smooth on the palate with a long vanilla finish.
Cincoro Añejo is aged for 24-48 months in Kentucky Bourbon Barrels. It is a golden bronze color with notes of toasted oak and maple, and butterscotch, with glistening palate and long, smooth finish.
Cincoro Extra Añejo is the pride of the pack. It retails for approximately $1700 and is extremely rare and allocated. Barrel-aged for 44-48 months it is a deep bronze color with an evolved and complex nose of toasted oak, vanilla, sweet cooked agave, white chocolate, and even trace notes of coffee.
Learn more about Tequila in our complete guide: Tequila 101.
Where to Buy Cincoro Tequila
Find Cincoro near you via their company website or get it delivered from Wine.Com.