DiVino may earn commission from select online purchase links.
Mercury rising! How do you know your wine is cellar temperature? Especially if you don't have a wine cellar or wine fridge at all. Let's say white wine should ideally be served between 49-55 degrees Fahrenheit (10-14 degrees Celsius). But how do you really know when it actually is?
Red wines, white wines, and sparkling wines do have their rules for optimal enjoyment, and the temperature has a lot to do with how aromas, flavors, and even textures come across in your glass.
Watch a video about ideal serving temperature of wine. Why it matters and how to chill wine fast.
How to Measure Wine Temperature
Practice makes perfect, or close to it. Eventually you'll find your own definition of "just right" when it comes to the right chill on your wine. But for those of you who want to get scientific about it, a thermometer is the best way to measure the temperature of wine.
Where to Buy a Wine Thermometer
These days, online is your best option. We're all measuring our temperatures lately, and there's plenty of debate on what type of thermometer is most reliable. We did a quick sweep and did some research, so you don't have to.
Types of Wine Thermometers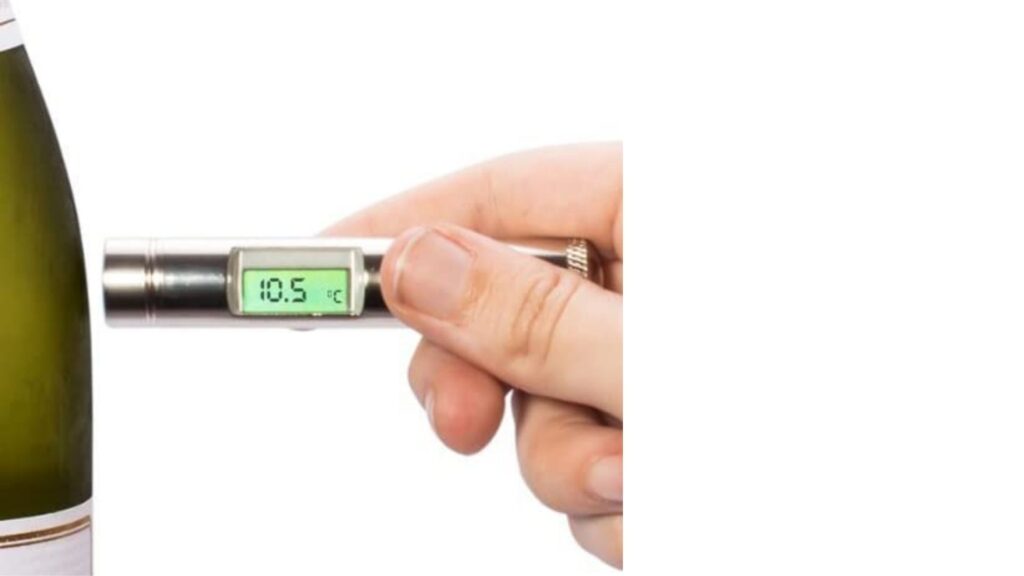 Infrared Thermometers
Measure the temperature of your wine without even opening it. Infrared technology is everywhere lately.
Infrared, like visible light, can focus, reflect, and be absorbed (think infrared sauna). Infrared thermometers focus the infrared light emitting from the object onto a thermopile device, designed specifically to detect infrared emissions. These emissions, (radiation sounds more scary) are instantly converted into heat, and the voltage (energy) is what you see on the screen.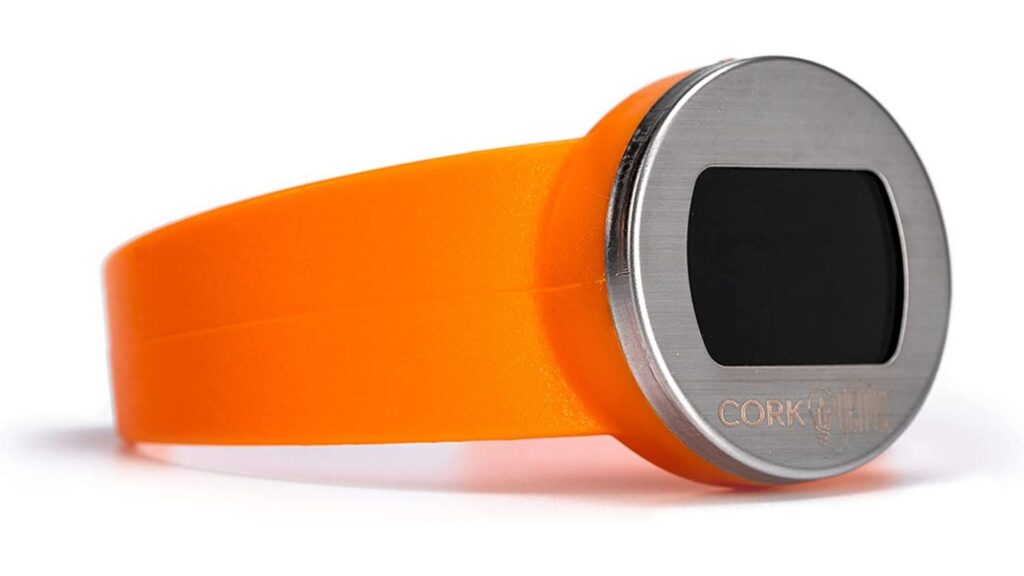 This one, from Amazon, is pocket-sized and displays temperatures in both Fahrenheit and Celsius.
Wine Temperature Bracelet Thermometer
Accessories aren't just for us! Give your wine bottle a little bangle bling with this super convenient wine temperature bracelet.
It's made from stainless steel, and fits most white, red, or sparkling wine bottles.
The temperature appears in about 15 seconds and it even has little temperature range guides for wine types including dry reds like Chianti, light rosé wines, and Port.
A sportier option that works in a similar fashion and comes with a bright fun orange-colored cuff and simple digital display.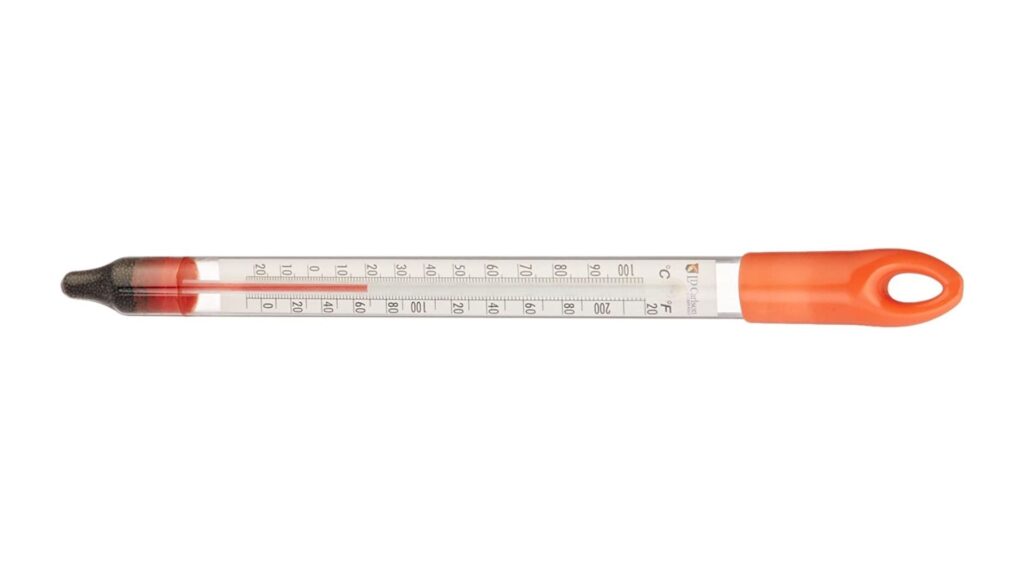 Classic Glass Thermometer
There's nothing like classic glass and mercury. This eight-inch floating glass thermometer sits comfortably in your glass. The rubber grip is handy, as the last thing you want in your glass is broken glass.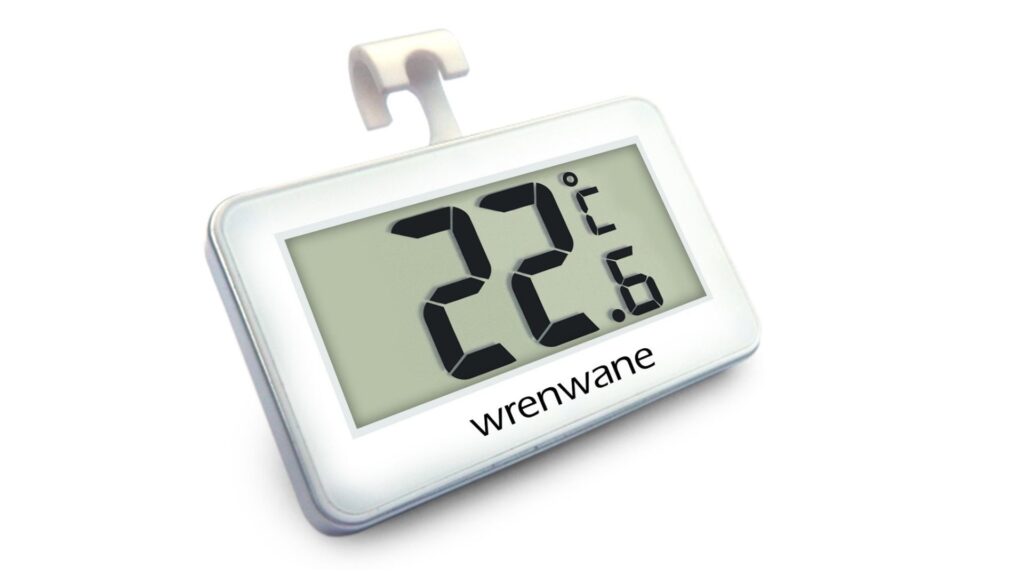 Refrigerator Thermometer
Do you know how cold your fridge is at any given time? Me neither.
Unless you've got a programmable wine fridge or wine cave, fridge temperatures fluctuate constantly, especially depending on how packed you keep it. This digital thermometer is small, simple to use, and can either attach to a rack or sit on a shelf. It won't measure the temperature of your wine unless you've been storing the wine for several hours, but it will give you an idea.