DiVino may earn commission from select online purchase links.
For the first time ever, Wine Spectator published a list of top 10 value wines. Find our thoughts on their selections, suggested food and wine pairings, and links to buy online where possible. Keep in mind that this list was compiled with accessibility in mind, and most of these wines are available at your local wine shop.
Top Ten Wine Values
Regardless of where you stand on the wine rating system or wine media in general, there's no denying the massive readership of Wine Spectator. We've always said that wine doesn't have to be expensive to be good. The best wine is the wine you love, the wine that makes you feel something, or brings back wonderful memories.
Once you start studying wine seriously, and the more you learn, you'll find yourself more willing to spend money on meaningful bottles. But for everyday drinking, guides like this one are a great introduction to interesting wines without breaking the budget. Everyone's taste is different, but several of these are worth a try.
Accessible Wines
According to Wine Spectator, "All of the wines on this list rated 90 points or higher on Wine Spectator's 100-point scale, cost $40 or less and are made in large-enough quantities to be widely available."
Affordable Wines from All Over the World
There are a number of quality wine-producing regions all over the world.
While you may be Australia or Chile for go-to value wines, this list is globally comprehensive. According to the editors, "To make these selections, we also kept in mind the diversity of the global wine scene, looking for wines with solid track records that are good representatives of their regions."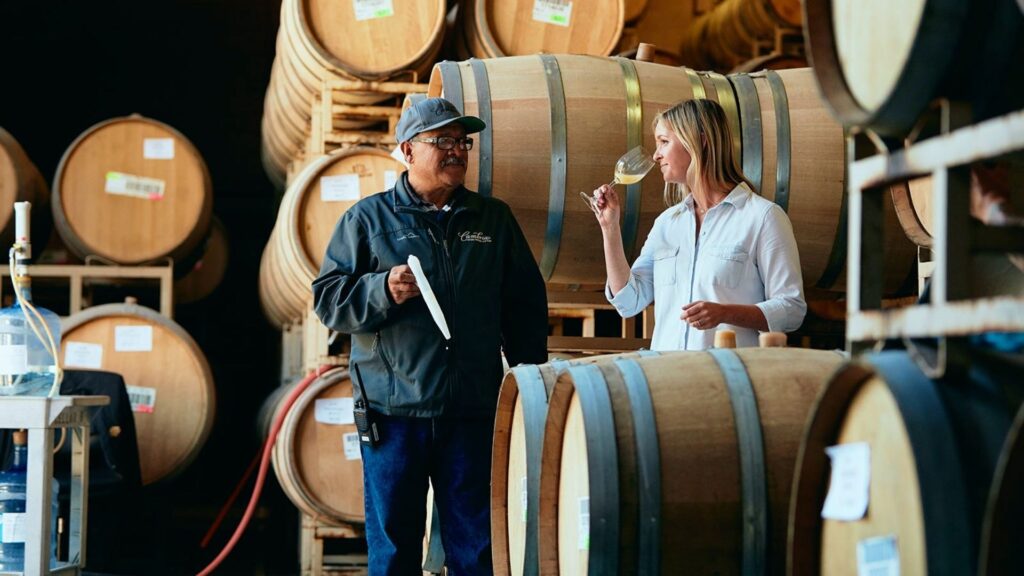 10. CAMBRIA Chardonnay Santa Maria Valley Katherine's Vineyard 2019
The Jackson family (of Kendall-Jackson) owns this winery. For lovers of creamy oak-spiced California Chardonnay, at $22 a bottle this wine warrants a try. Grapes grow on old vines (1970s). They're harvested from a single-vineyard in northern Santa Barbara County, known for marine salinity and stealth acidity, thanks to cool Pacific breezes and fog. Largely barrel-fermented and aged for nine months in oak and steel.
Watch a video about how to pair wine with food.
SUGGESTED PAIRING
Sleek, yet fresh, this Chardonnay is a whirl of tropical fruit, creamy caramel and creme brûlé with a prickle of green apple acidity. Try it with fish tacos and mango salsa. This wine is just swishy enough not to clash with fresh chopped fruit.
9. Frei Brothers Cabernet Sauvignon Alexander Valley Reserve 2018
Sonoma's Alexander Valley, just north of Healdsburg, the heart of the Sonoma wine growing region, is known for reliable Cabernets. The Mayacama mountain range provides an ideal wine growing terrain with hot sunny days and cool nights for peak and even ripeness.
The Frei family has been growing and producing wine since 1890. They sold their ranch in the 1970s to the Gallo family, who held on to the name. This bright and juicy Cabernet has trace amounts of Petite Sirah and Merlot in the mix for spice and smoothness. Approximately $27 a bottle.
Suggested Pairing
A charred cheeseburger is a perfect partner for this fruity red with enough spice and tannic pull to really cleanse your palate with each bite.
Shop Frei Brothers on Wine.com
8. Stag's Leap Wine Cellars Chardonnay Napa Valley Karia 2019
Named for the Greek word for 'graceful' Karia is winemaker, Marcus Notaro,'s vision of the ideal expression of Napa Chardonnay. He blends grapes from two vineyards in southern Napa Valley which produce opulent texture and complex aromas, minus the malolactic fermentation that can Chardonnay's shimmering acidity. Native yeast and new oak add dimension to the already fruit-forward wine. This is a big one. At $34 a bottle make sure to savor it.
Suggested Pairing
This wine has layers of complexity and aroma. Try it with smooth and creamy cheeses, or a baked brie accompanied by sliced green apple, dried fruit and toasted nuts.
7. Dry Creek Fumé Blanc Sonoma County 2020
Dry Creek was founded in 1972. Inspired by the steely and mineral-rich, dry Sauvignon Blancs from the Loire Valley, their Fumé Blanc remains true to the original vision. Fermented in stainless steel only, the fruit and marine climate speak for themselves. At only $16 a bottle this is a classic, fresh Sauvignon and a clean expression of Sonoma County wines.
Suggested Pairing
The Loire-like quality of this Sauvignon ( think Sancerre) pairs traditionally with seared salmon, a bistro classic.
6. Alois Lageder Pinot Grigio Vigneti delle Dolomiti Terra Alpina 2019
A six-generation winemaking family, Alois Lageder represents the quality and potential of wines from Alto Adige. The steep, mountainous region is filled with mineral-rich soils, diverse microclimates and exceptionally sunny days. The market is awash in Pinot Grigio, many of them largely forgettable. For a real taste of what the grape has to offer, Lageder's version is smooth and floral yet dry, with a long mouthwatering finish. The Terra Alpina Project brings together like-minded organic and sustainable grape growers. At $16 a bottle this Pinot Grigio is a win-win.
Suggested Pairing
Try this wine as an aperitif or alongside delicate cheeses, salads, or crostini with Speck, Alto Adige's signature smoked prosciutto.
5. Seghesio Zinfandel Sonoma County Sonoma 2019
Another California classic, Zinfandel (the North American counterpart to Puglia's big, juicy, spicy Primitivo) finds a welcome home on these sunny Sonoma County slopes. The wine is blended with Petite Sirah, Alicante Bouschet and other red grape varieties, and aged for 10 months in largely neutral American and French oak for a touch of spice, but mostly to plump up the texture and bring out the ample dark fruit aromas. $26 a bottle.
Suggested Pairing
Bring this wine to a barbecue, slightly chilled to elevate the bright fruit flavors.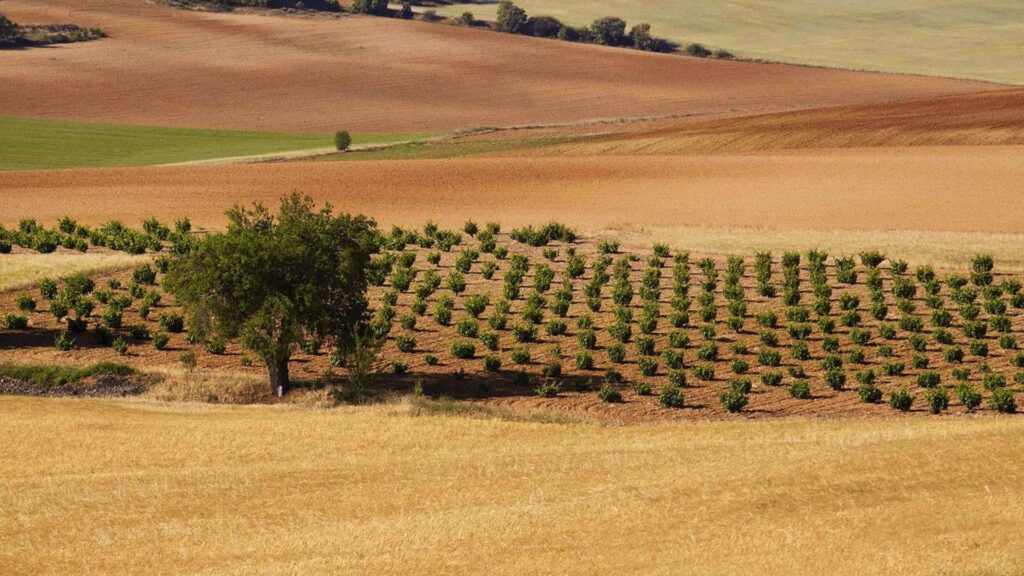 4. Bodega Numanthia Tinta de Toro Toro Termes 2017
Founded in the 1990s, Bodega Numanthia is located northwest of Madrid in the Toro appellation, known for Tempranillo. The winery owns close to 500 acres under vine, vineyards divided into 200 parcels, with low-yielding, 50-year-old vines. This means high quality fruit, and thanks to those deep roots, a strong sense of terroir. LVMH Moët Hennessy Louis Vuitton has since bought up the property, but the wines retain authenticity and are a clean, elegant take on Tempranillo. $24 a bottle is a bargain if you love the swarthy dark fruit and peppery tannins that Spain's signature red grape is known for.
Suggested Pairing
This red is clean, juicy, and spicy. Slow-roasted pork or Lamb, with their fattier consistency and bold flavors find balance here.
3. J Vineyards Pinot Noir
Sonoma County favorite, J Vineyards may be best known for their fresh and affordable sparkling wine, California Cuvee (also in the $20 range). This still Pinot Noir is made from grapes sourced from various counties, including the Santa Lucia Highlands, Santa Barbara, and the Russian River Valley. . Burgundy-lovers, stay away, this is definitely a California-style, as in big and bold, and great for cool nights by the fire. $25 a bottle.
Find a J Vineyards Pinot online.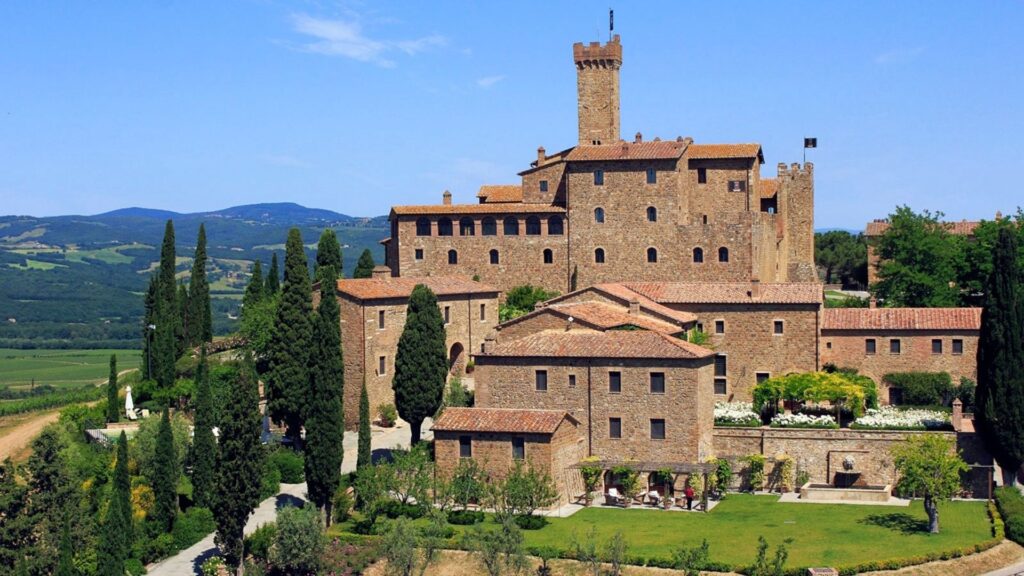 2. Castello Banfi Chianti Classico 2019
There's no question that Banfi is a big and ubiquitous name in Tuscan wines. Brunello producers at heart, the Montalcino-based wine empire produces affordable, traditional wines that don't skimp on fruit or local flavor. Sangiovese is the dominant grape here, and you can taste it. There's plenty to be said about small producers, but the big players also know how and where to collaborate with local growers to preserve authenticity. $17 a bottle.
Suggested Pairing
This is young Chianti, so expect bright red fruit and fruity, spicy acidity. Try it with Spaghetti Bolognese.
1. ALLAN SCOTT Sauvignon Blanc Marlborough 2021
At only $17 dollars, this Sauvignon Blanc is certainly a steal. Marlborough has made a name for itself for stellar Sauvignon Blanc. Allan Scott is a beautiful expression of big tropical fruit and juicy, mouthwatering acidity, characteristics the regions is known for. Allan Scott has worked with some of Marlborough's biggest wine producers since the 1970s. He knows the business inside and out. His own label is an opportunity to taste something smaller with his own personal touch.
Suggested Pairing
Try this wine with hearty white fish like sea bass or Branzino.
Read the Wine Spectator Article here.