Wedding Officiant Services
DiVino founder, Annie B. Shapero is a registered officiant with the city and state of New York.
She is available for private, customized ceremonies in both English and Italian. Send her your own ceremony to recite, or schedule a phone call or meeting to discuss the style and content of your wedding ritual.
 Annie will send you a questionnaire to help guide the creation of it and consult you along the way. She has a background in theatre and creative writing, and a veritable database of literature and poetry at her disposal to not only write a beautiful ceremony, but provide an eloquent delivery imbued with warmth, humor and just the right amount of spirituality. Her religious upbringing included traditions from all over the world.  Annie has participated in Roman Catholic, Protestant, Jewish, Sufi, and Hindu rites. Her custom ceremonies draw from all aspects of the wedding tradition, love-themed literature, the location of the wedding and most importantly, your story.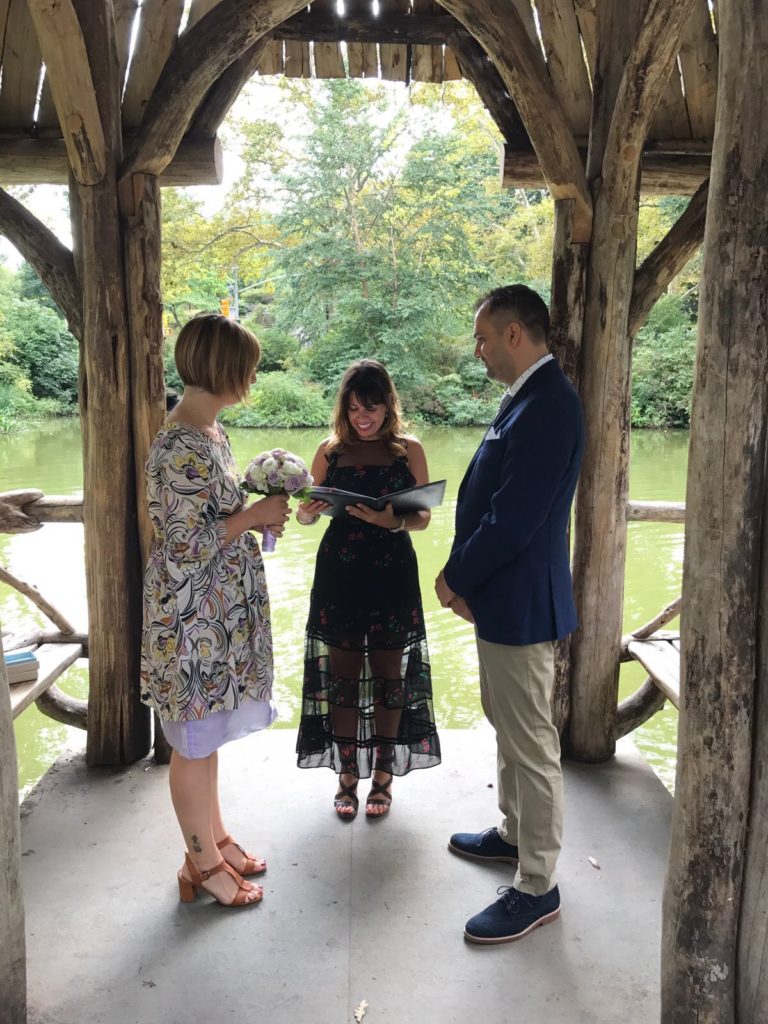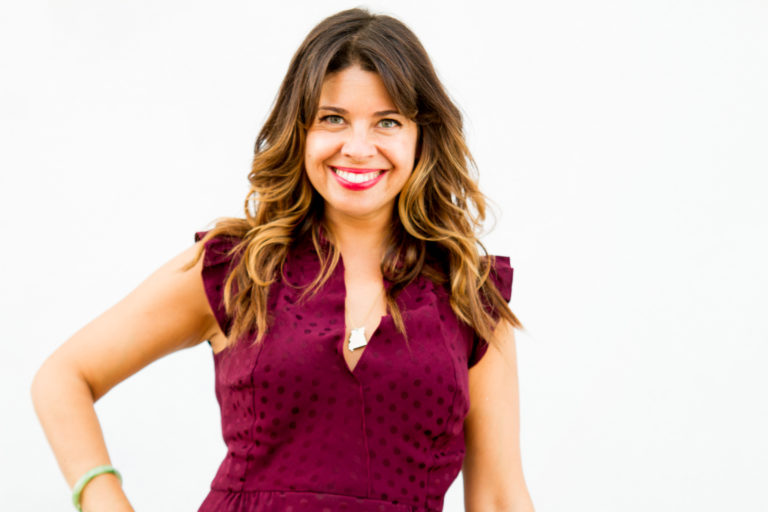 Who Is Reverend Annie?
A few years ago two of my best friends asked me to marry them in the backyard of their country house. They said, "nothing special" just a quick nice ceremony. A blessed union is a public pronouncement of love and commitment. It is an announcement of resilience in the face of a mysterious universe. It is a tradition that has evolved throughout the ages, a tapestry of words and thoughts and actions that connect us to our past, reflect our present, and inspire a beautiful future.
Despite that fact that none of us were profoundly religious and they maintained that it was "mostly for legal reasons," I couldn't help but honor the ritual they had asked me to perform with thoughtfulness and personality. I wanted to create a moment they could return to if things ever became difficult. This is the sanctity of rituals. They provide a foundation when our world is shifting.
I threaded elements of their lives, a love for The Golden Girls and The Birdcage, a Jewish blessing for our shared love of wine, and selections from Walt Whitman's Leaves of Grass, whose reverence for nature felt perfect.  Read an except here.
We still look back on that day fondly. I enjoyed the challenge of writing and performing the ceremony,  but knowing that I contributed to such a meaningful memory is uniquely gratifying.
I look forward to meeting you and would be honored to assist you in creating a wedding day that you will cherish forever.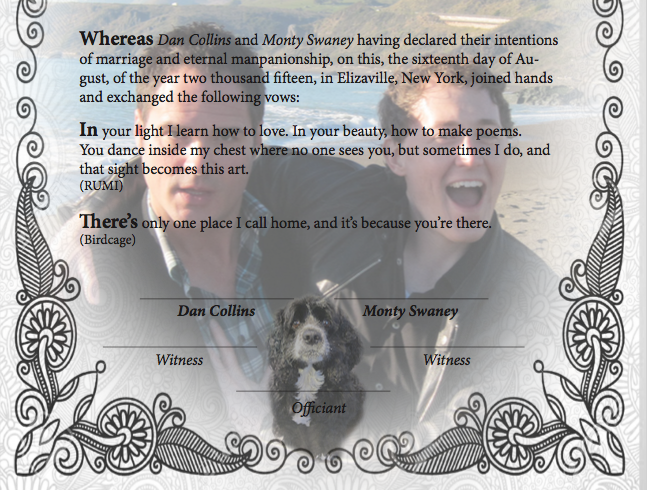 Email Reverend Annie today for more information!