We always say that you don't need a special occasion to pop the bubbly, but the Jewish holiday calendar is packed with Champagne-worthy celebrations. For Hanukkah, with eight nights of fried delights, nothing pairs more perfectly with traditional dishes like latkes, sufganiyot, and bimuelos than the right sparkling wine.
Passover and Purim are no exception. In fact, matzo slathered in margarine, among other clever preparations, is a blissful pairing with the right sparkler.
Read more about how to pair sparkling wine and food.
As an affiliate publisher, DiVino may earn commission on qualifying purchases.
Champagne, Cava, Prosecco and Pet-Nat
The world of sparkling wine is vast and varied. Luckily, Kosher wine producers have stepped up their game.
What makes wine kosher?
Kosher wine-making has come a long way. Whereas it used to be limited to overly-sweet wines that had been boiled as per kosher law, in order to qualify, with the advent of flash pasteurization and more and more wineries dedicated to kosher winemaking, it's become much easier to adhere to Kosher standards while making delicious wines. Learn more.
Watch our Kosher wine video (with recommendations!)
Even historic Champagne Maisons like Laurent-Perrier and Louis de Sacy have released elegant kosher-friendly labels that will satisfy even your most discerning wine connoisseur friends and family. Big name producer Freixenet made a black label Kosher Cava, and for your Hipster friends, or those curious about Israeli wine production, we've even included a Pat-Nat in the mix.
What's the difference between Champagne and Cava? Read more about sparkling wine here.
Kosher Sparkling Wines for Every Occasion
Whether you're headed to the in-laws to ring-in the new year or simply looking for a quaffable kosher bubbly wines or fine Champagne, we've got you covered. Gone are the days of cringe-worthy kosher wine compromises. These eight sparklers will pleasantly surprise you.
Learn more about how sparkling wine is made (video!).
Koenig Brut Crémant d'Alsace
This dry, mevushal sparkler is made in the classic method, which means it has undergone a second fermentation on the bottle, just like Champagne or Cava. made from Pinot Noir and Pinot Blanc, two classic Champagne grape varieties, the wine is crisp and fresh on the palate with notes of citrus and green apple, and a creamy foam for balance. Kosher supervision: Rabbinate of Marseille. Kosher for Passover.
Buy it online.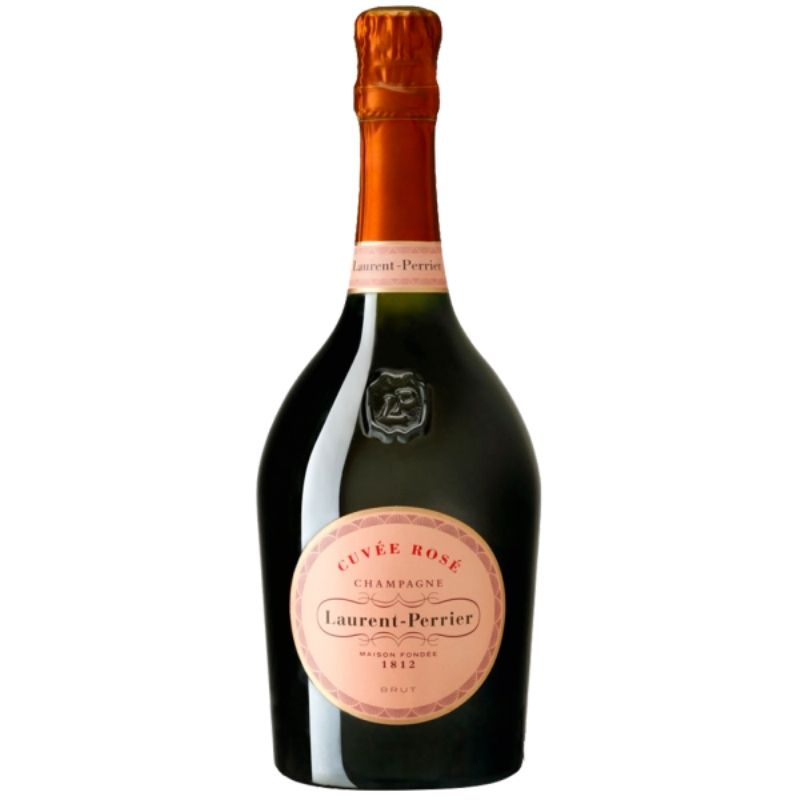 Laurent-Perrier Covée Rosé Brut
The quintessential rosé Champagne from Maison Laurent-Perrier is made with 100% Pinot Noir grapes from the winery's historic cru vineyards. Dry with a mouthwatering mineral finish, the nose is all bright red berries and cherries with a touch of toast and honey.
Kosher supervision: Rabbinate of Marseille. Not Mevushal. Kosher for Passover.
Buy it online.
This wine is very popular. If it's out of stock, Drappier Brut Champagne Rosé Brut.

Hagafen Napa Valley Brut Cuvee Sparkling Wine 2017
A deep magenta color and a nose to match! This brut rosé is made in the classic method from Pinot Noir and Chardonnay, harvested from vineyards in sun-drenched Yountville area. Bold fruit and floral notes, primarily rose and ripe berries. Mevushal and Kosher for Passover.
Kosher Supervision: OU
Buy in online.
Jezreel Pet Nat Sparkling Rose 2020
Lovers of Pétillant Naturel will rejoice at this Israeli sparkler, made from Carignan, which has thrived in Israel's Mediterranean climate for ages. It's unfiltered, light, fresh, and fizzy, with notes of nutty strawberry.
Kosher supervision: OU. Not Mevushal. Kosher for Passover.
Buy it online.
This wine is small production and may run out fast. If so, Try Dalton Pet Nat, from the Upper Galilee region with crisp green apple, citrus, and floral notes.
Elvi Cava Brut
A classic Cava Brut made in the classic method from a blend of traditional cava grape varieties including Macabeo, Parellada and Xarel·lo. The nose swirls with bright citrus, and a touch of toast and bitter almond. 12 months on the lees. Fresh and complex. Dry.
Kosher Supervision: OU. Not Mevushal. Kosher for Passover.
Buy it online.
Freixenet Excelencia Brut Cava
Historic Cava producer since 1861, the black label Cava from Freixenet is iconic and never disappoints. A bend of Parellada, Macabeo and Xarel·lo aged on the lees for 10-14 months, the wine is vibrant with a lemony and toasty notes. Both this and the Elvi are budget-friendly alternatives to Champagne.
Kosher Supervision: OU. Mevushal. Kosher for Passover.
Buy it online.
Louis de Sacy Brut Grand Cru Champagne
This elegant Grand Cru Champagne is made from a blend of Pinot Noir, Chardonnay, and Pinot Meunier. Rich and complex, with notes of strawberry, brioche, honey, flowers, and citrus with long, dry and mineral finish. Read more about Maison Louis de Sacy.
Kosher Supervision: OU. Mevushal. Kosher for Passover.
Buy it online.
Bartenura Prosecco Brut 2016
You may know Bartenura for their flagship, blue bottle of Moscato, but their Prosecco is worth a try. Relatively dry, it's packed with distinctive green apple notes and has soft and supple fizz.
Kosher Supervision: OU
Additional Supervision: Rabbi Garelik, Rabbi Weissmandl. Mevushal and Kosher for Passover.
Buy it online.
Kosher Red Wines and White Wines
Looking for something still? Or perhaps simply Kosher white or red? Check out our guide to Kosher wines from all around the world.