Whether you're celebrating a milestone birthday, annual holiday, or just looking for meaningful gifts for wine lovers in your life, we've got you covered. From the wine curious looking to learn more, to the wine connoisseur, to your office secret santa, check out some of our gift ideas. Remember, sometimes a great bottle of wine is enough.
Remember to check out the DiVino store for all kinds of wine tools and fun wine merchandise as well!
Our Favorite Gifts for Wine Lovers
DiVino may earn commissions from qualifying purchases.
Wine Decanter
A decanter is a thoughtful and attractive gift for wine lover friends who also love to host. They come at a whole range of prices and they look and feel more expensive than they actually are!
We love this one. It's a classic size and shape for just about any wine, and it's light enough that you won't strain your wrist trying to pour like a pro.
Check out our essential decanter guide as well as a round-up of decanter gift ideas ranging from simple and under $25 to ornate and top-shelf priced.
Holiday Special! Customized Virtual Wine Tasting with Annie for $75!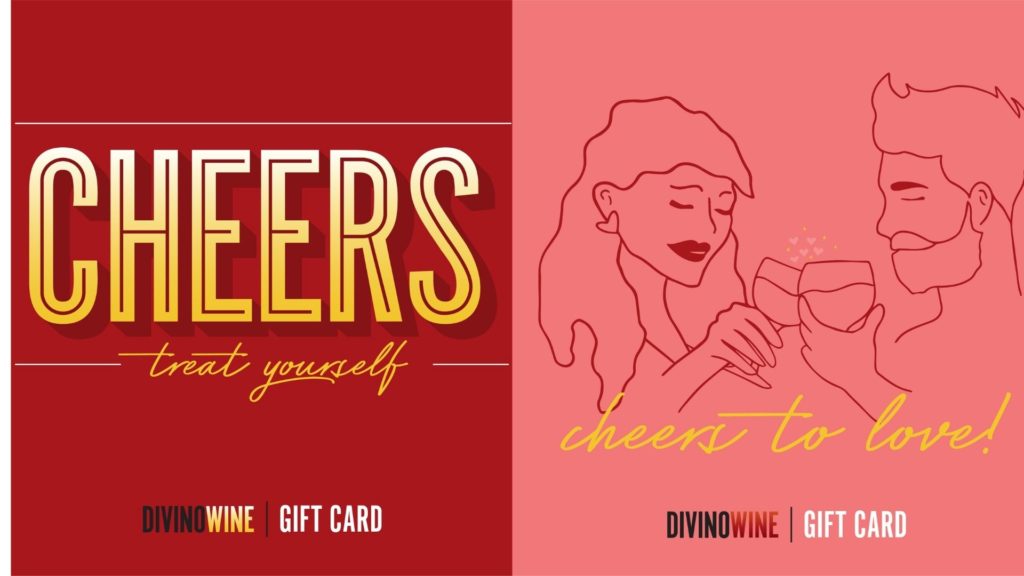 Add a little extra with a customized wine tasting from DiVino! Gift cards are now available for use on all of our services and courses.
A Wine Aerator
A perfect stocking stuffer, this handy device fits most wine bottles and is a quick fix when there's no decanter available. It's a great party favor too!
Bubble Wrap Wine Sleeves for Travel
For your wine travel buddies who can't resist buying a bottle at every winery they visit, these sturdy, bubble wrap sheaths from WineSkin protect bottles on the inside, and the clothing on the outside when you check your bag. Thanks, TSA.
It's super easy to use, and WineSkin even gives a portion of the proceeds from their colorful WineSkinCares line to charities like the Hunger Project and Lupus Research.
Wine Books
Wine and literature go hand in hand . Whether you're reading a book with your wine, or reading a book about wine, there's a gift idea somewhere. Check out some of our favorite books for wine lovers, including ultra educational guides, humor, romantic wine philosophy and beautiful coffee table books like this one.
Coffee table books are beautiful as they are useful. In this swoon-worthy volume, chef, sommelier, and author Vicky Reh combines her two passions, cooking and wine on a tour of some of her favorite wine regions and inside their kitchens. Warning: reading this book may induce spontaneous wine travel booking!
Wine Openers
Wine keys are the lighters of the wine world. They always go missing so you can never have too many. Go as simple or as elaborate as you like, but I still love the classic double-hinged corkscrew. It comes in a million colors and even wood paneling, like a 1970's station wagon. Links.
Kosher Wine Around the World Gift Set
A taste of great Kosher wines from all over the world!
The gift set includes three premium wines. A great idea for wine lovers you know, or those who don't still don't believe in mind-blowing Kosher wines. Prove them wrong and make them happy!
Dampt Freres Chablis 1er Cru Cote De Lechet 2018, Not Mevushal, 13% ABV
Ghito Shani Red 2018, Not Mevushal, 13.50% ABV
Herzog Special Reserve Pinot Noir 2019, Not Mevushal, 15% ABV
Whats in the Box
From France: A steely and minerally Chardonnay, Chandelier Premier Cru, know to be some of the greatest Chardonnay on earth.
From the Judean Hills of Israel: A sumptuous blend of Carignan and Sangiovese. A dry red wine willed with plush red fruit and spice notes, with the sturdy and elegant structure that you can drink now or age for years.
From Santa Rita Hills in Southern California: A medium-bodied, luscious Pinot Noir, bursting with notes of cherry and a hint of vanilla. 
Wine Chillers
An elegant wine chiller at the table makes it easier to relax, rather than make trips to the refrigerator every time someone drains their glass. Try a clean, clear modern version that allows you to admire the label at all times, or something in a classic, sturdy marble.
The ice bag is a great portable option for picnics, poolside, and porch-side. Combine this gift with high quality plastic stemless wine glasses. It's a guaranteed hit.
Wine Glasses
By nature, glassware is breakable. A party set of wine glasses is a welcome gift for any wine lover, assuming they have enough space to store them! Casual wine drinkers and cocktail drinkers can always use a spare set of stemless tumblers. For friends and family who spend a lot of time outdoors, attractive plastic wine service does exist!
Wine-Inspired Beauty Products
Wine is part of self-care in more ways than one. Treat your skin to sumptuous creams, serums, and hydrating spays by Caudalie, an enterprising beauty brand that utilizes parts of the grape plant in every product.
Grapevine-Derived Beauty Elixer
We love the Beauty Elixer. It contains green grape skin and mint as well as soothing rose oil and stimulating rosemary oil for a radiant glow. Throw a few travel size bottles in with the WineSkin bags and you will make your jet-setting wine lover friends very happy.
Wine-Inspired Lip Tint
We also stand by these long-lasting wine-inspired lip tints! Tried and true (I'm wearing 'Shiraz' in my last video). They won't leave a mark on the glass and they come adorable packaging. Pocket-sized and easy your budget at just $11 for a full set of six.
Mulled Wine Spices
For the gourmets in your group, a satchel of spices and a bottle of wine for mulling is a creative holiday gift idea. Mulled wine, also know as Vin Brûlé, Vino Caldo, Gluhwein, and Glogg (among others) is a seasonal treat worldwide.
You can buy a pre-made spice blend or make your own, package it in a pretty jar or decorative bag, and include instructions with the card. Download our recipe here.
Wine Gift Bags
Whether you're bringing a bottle of bubbly to a bachelorette party or Champagne to your newly engaged cousin, you'll need something pretty to deliver it. Attractive wine bags are harder to find than you might think. Keep some these wine gift bags around for special occasions.
Never struggle to find gifts for wine lovers in your life again. Bookmark this handy guide to refer to for holidays year-round.