As an affiliate publisher, DiVino may earn commission on qualifying purchases.
Wine Recommendations all in One Place
Join the club! Whenever I've got a new favorite, a newsletter mention, or a collaboration I'm genuinely excited about, you will find it here. When possible, I'll include links to purchase online, otherwise take pull up this post at your favorite local store!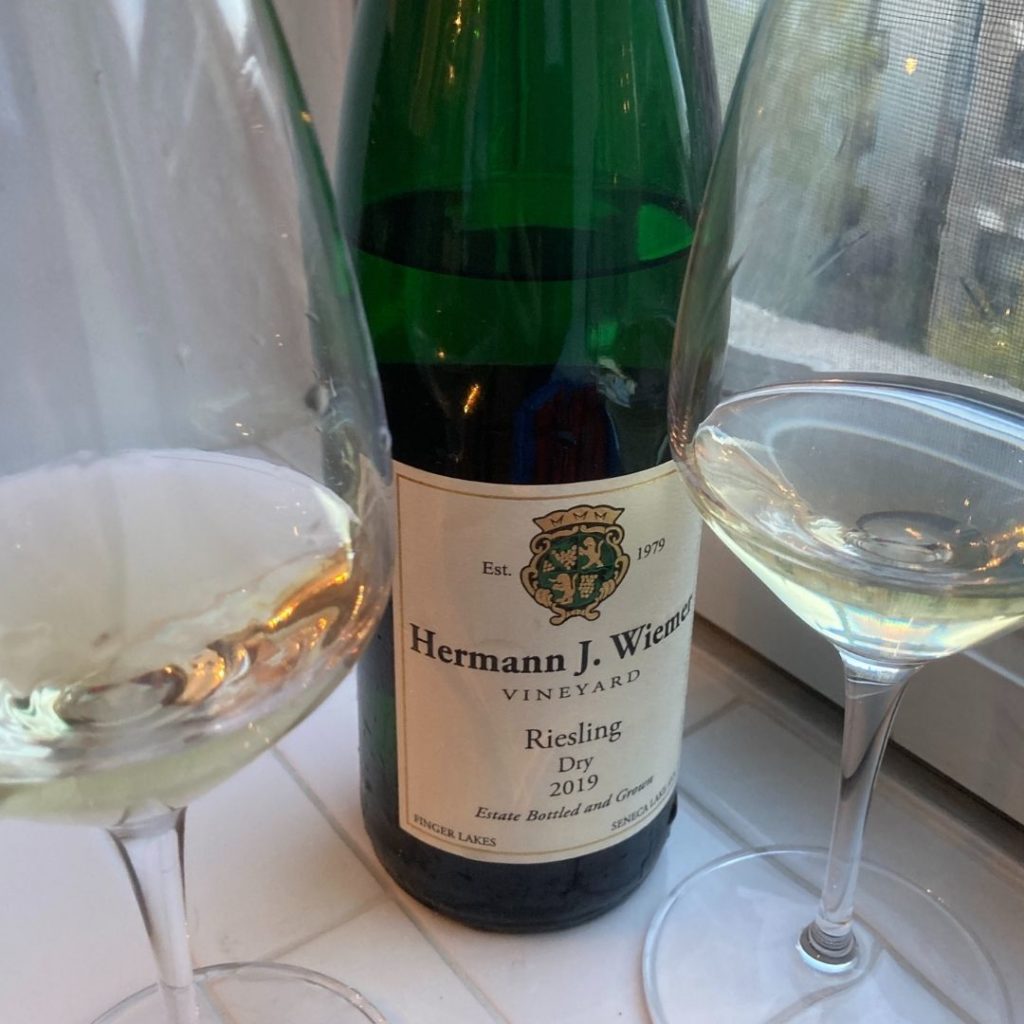 Hermann J. Wiemer Dry Riesling 2019
Find it online.
A New York State superstar! This dry, yet beautifully aromatic Riesling put the Finger Lakes on the map. Download our tasting notes.
Food and Wine Pairing:
Goat-cheese stuffed picked cherry peppers.
Château de Campuget Tradition Rose 2019
A quintessential, dry, breezy, Grenache-Syrah blend that smells of raspberries, strawberry tops, Mediterranean herbs, and salty sea breeze. Under $15 and worth so much more for its transportive powers.
Food and Wine Pairing:
Poolside, beachside, good company… or salade Niçoise