Mother's Day Every Day
While we should celebrate the ladies who made us everyday, the official holiday falls on Sunday May 9th this year. We put together a quick gift guide for moms who love wine and entertaining or just appreciate (or desperately need) a nice glass on special occasions. As always, our picks are DiVino tested and approved and packed with personal anecdotes.
Coffee Table Wine Cookbook
We'll be traveling soon enough. In the meantime, be transported with The Wine Table. It looks pretty on a coffee table, but even prettier open on the kitchen counter.
Chef and sommelier, Vicky Reh travels the way I do, with an eye for local traditions and a desire to eat, drink and be merry with winemakers. She takes you behind the scenes to their kitchens, with photos and recipes that are the next best thing to being there.
Read more about Vicky Reh.
---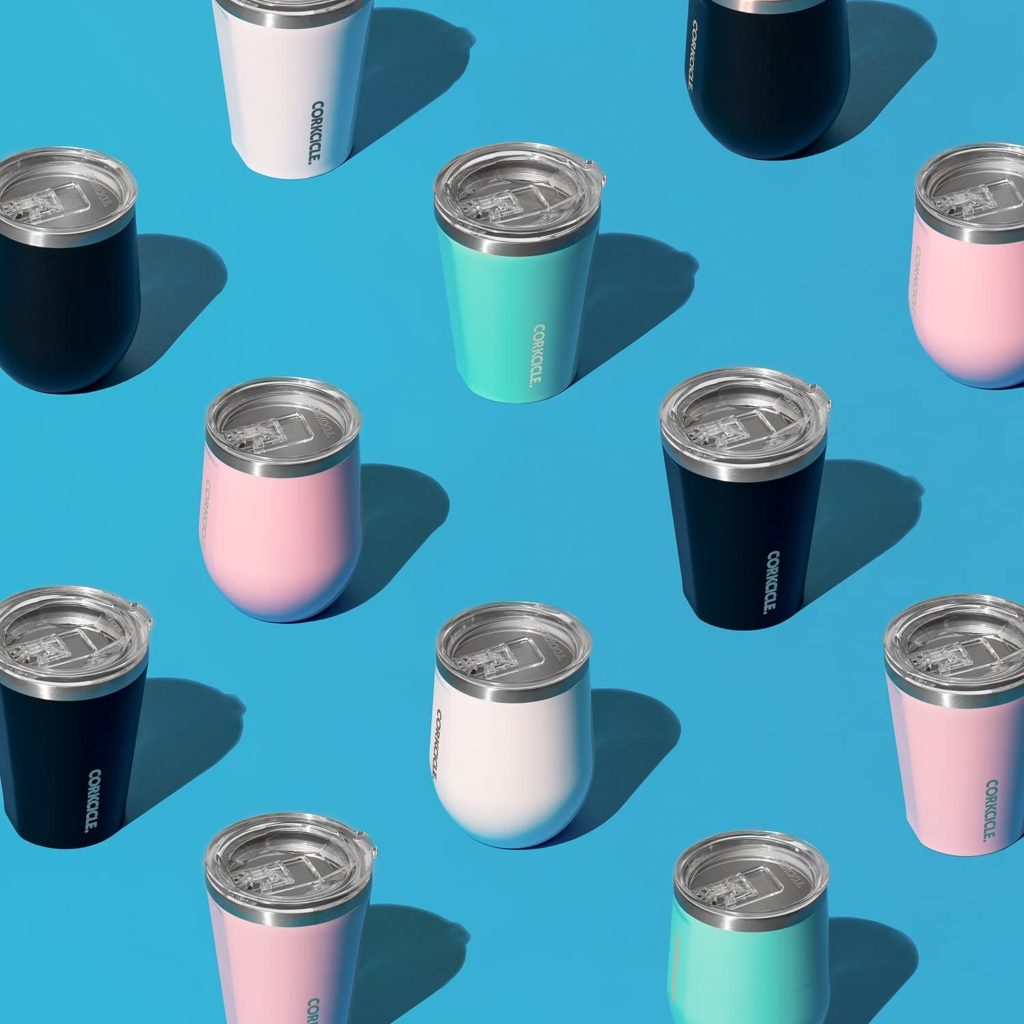 Corksicle Insulated Wine Tumbler
I discovered this brand while researching wacky wine accessories for Amex Essentials magazine last year, and I am hooked. These insulated stemless wine tumblers keep beverages cold (or hot). While I'm partial to the rose gold quartz, you know your mother best, and these guys come in a host of colors and whimsical designs.
---
The World's Best Champagne Stopper
There is no comparable product. I love this stopper and will hopefully feature one in the DiVino store (coming soon)! It's a patented Italian design WAF ( Italian inventor Walter Fortunato), made from chrome-plated stainless steel. It expands to fit the opening of any sparkling wine bottle and is guaranteed to keep it fresh anywhere from a few hours to a few days.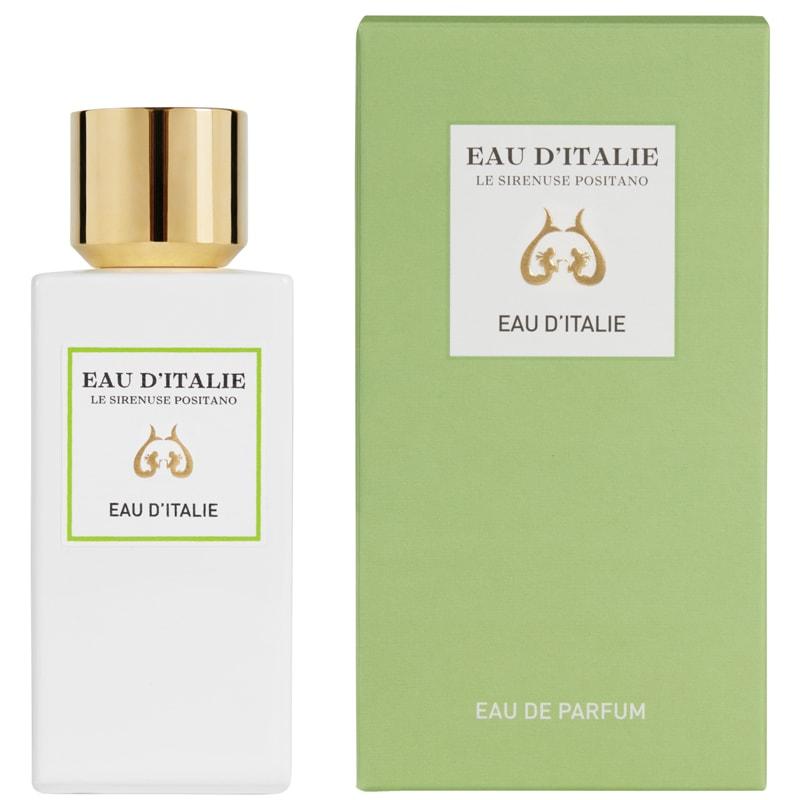 ---
Transportive Fragrance
My mom fell in love with this scent when she visited me in Italy for the first time. DiVino insiders know I'm coming from a mile away when they get a whiff of Eau d'Italie's signature scent. It's inspired by Positano and truly smells like stepping out on a balcony overlooking the Amalfi Coast. Anyone who says wine and perfume don't mix should try this with floral and volcanic scented wines from Campania, Italy.
---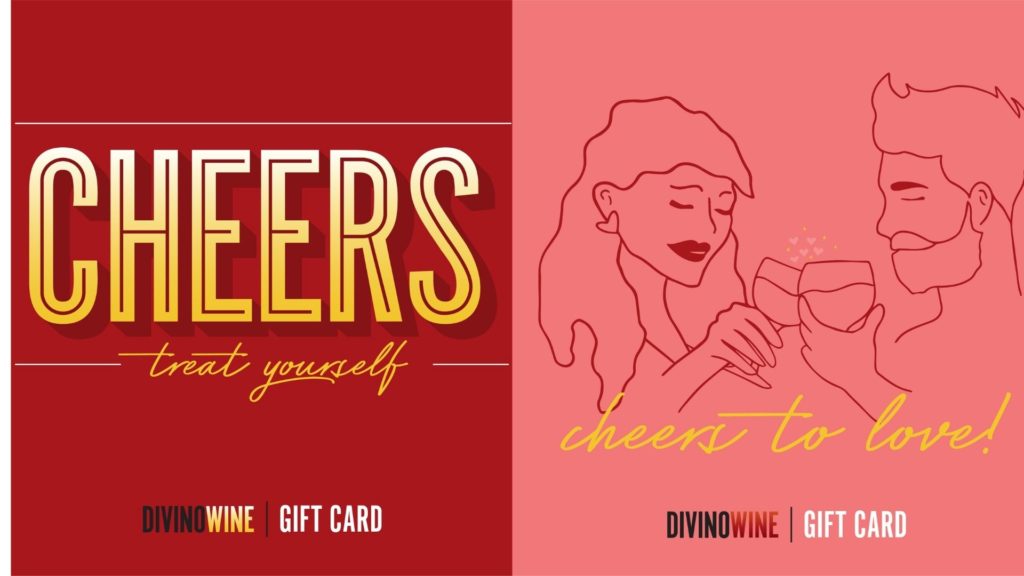 Personalized Virtual Wine Tasting
Can't be with Mom for her special day? Jump online for a virtual Champagne brunch or rosé tasting with mama. If you don't know how to zoom by now, it's a great time to learn.
Let us know what's on the menu and we'll suggest wines to go with it, as well as links to find them online based on where you are. Then we'll show up on your screen just enough to get you in a celebratory mood and learn a little something about wine before you leave you to it. Email me directly to learn more.
---
Caudalie Vine and Wine Essentials
French cult brand, Caudalie takes inspiration from the healing powers of the grapevine. While sommeliers and select nutritionists recommend a glass of red wine a day for its antioxidant heart protection, cosmetic scientists in Bordeaux, France have been exploring other uses for the grapevine based on resveratrol, a substance found in the skins and seeds. They're committed to using as many natural ingredients as possible too, which is good for the planet and your mom's skin.
A Sampler Set is a great introduction to the brand. It's also handy for traveling.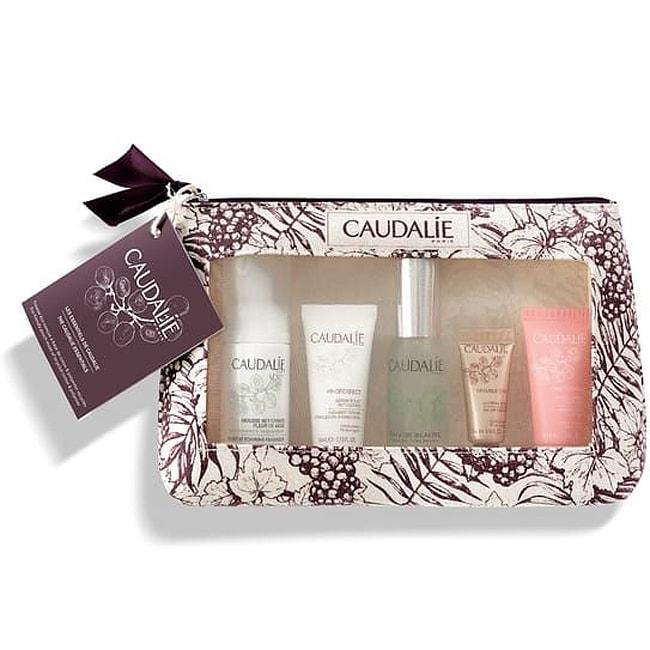 Beauty Elixir – 30 ml (a toning and brightening spray I've been using for a decade)
Moisturizing Sorbet – 15 ml (lightweight spring and summer day cream)
Vinoperfect Radiance Serum – 10 ml (an all-purpose brightening serum)
Instant Foaming Cleanser – 50 ml (delicate cleanser that gets the job done without drying out skin
Premier Cru The Eye – 5 ml (opulent moisture to smooth and brighten)