Read everything on our Author page.
Ten White Wine Grapes to Discover this Summer
There's a whole world of wine to discover out there. You may not have met your favorite grape yet. In this article we give some love to lesser known white grape varieties: Albariño (Alvarinho), Viognier, Chenin Blanc, Manzoni Bianco, Greco, Torrontés, Timorasso, Assyrtiko, Grüner Veltliner, and Verdicchio. From the opulent, floral, and fruity to dry and coastal, something will certainly pique your interest and make you thirsty. Read the article.
---
Pure Enjoyment: Relearning How to Appreciate Food
This article is a meditation on the multi-sensory experience and all the joys of being present at the table. We so often forget to bring that sentiment with us into the kitchen, where there is a world of flavor and feelings to rediscover. Read the article.
---
Gardening Tools With a Twist
We scoured garden shops at home abroad for tools to make your garden grow and glow. Gardening is hard work, but's also a place to get creative and have some fun. From decorative ladders and lighting solutions to leopard print gardening gloves, we've got you covered. Great gift ideas included. Read the article.
---
10 Rosé Wine Pairing Ideas
After the poolside and the seaside, what is the next best thing to pair with rosé wine? We covered a few different styles of rosé and pairing with dishes ranging from seafood to salad, and even BBQ…. Read the article.
---
Tiny Shoots: Join the Micro-Farming Movement
This article covers all the bases from indoor herb gardens and wall-planting to tips on maximizing space outdoors. We collected tips from expert homesteaders, architects, and gardening consultants. No matter how small your patch of green, you can always grow something. Read Article.
---
World of Flavours: 12 Ways with Onions
Onions repeat on me raw, but I loved them cooked! Whether they're grilled, fried, marinated, pickled, or stewed into soup, onions are a chef's staple. We rounded up 12 great onion recipes here.
---
Scents of Place: 11 Scents That Will Transport You
My favorite manifesto on the power of the senses to take us places….only this time as applied to fragrances. For this articles I featured perfumers inspired by very specific places (and times) who also included some natural elements from the place of origin to really build the scent story. Read the article.
Back to the Soil
For this introduction to the principles of regenerative agriculture, we detailed some of the techniques in place around the world and how these practices are having a positive effect not only on the soil itself, but also the environment and community wellbeing.
We also interviewed three passionate and influential proponents of regenerative agriculture around the world: Rich Olsen, winemaker at Bedell Cellars, on New York's Long Island and co-founder of Long Island Sustainable Wine growing; Enrico Rivetto of Rivetto, a winery and farm in the heart of the Barolo appellation in Piedmont, and Filipe Villela, founder of reNature, a young and ambitious organization that is running several projects around the globe, including training facilities to bring sustainable and regenerative projects to local farmers.
Read the article: Back to the Soil: A Return to Regenerative Farming
---
Healthy Super Bowl Snack Ideas
As part of our ongoing contribution to Amex Essentials Magazine, we tackled some of the USA's most beloved recipes and gave them a healthy spin. Thanks to licensed nutritionist and Master of Integrative Health, Maureen Rieras, we put together a round-up of recipes to try this year.
Read the article: Super Bowl LV Snack Attack: Classics Versus Healthy
---
Celebrity Podcasts
When you stop binging TV and start binging podcasts! We did come celebrity stalking and tracked down 10 podcasts hosted by some of our favorite celebrities, including Snoop Dogg, Michelle Obama, and Talking Sopranos, hosted by Chrissy Moltisanti and Bobby Bacalà, which has really helped to sooth my withdrawal after recently finishing the series.
Read the article: 10 Celebrity Podcasts to Tune into Now
---
New Year's Eve Food for Fortune
New Year's traditions around the globe come in all sorts of shapes, sizes and flavors – but with the advent of a new calendar year and life coming full circle, it's no surprise that round foods win the day. Circular-shaped breads, cakes and doughnuts, along with spherical fruits, play a starring role the world over – like the custom of eating 12 grapes at midnight, popular across the Spanish-speaking world. Read on for more culinary traditions and recipes believed to bring good fortune, health and wealth in 2021.
---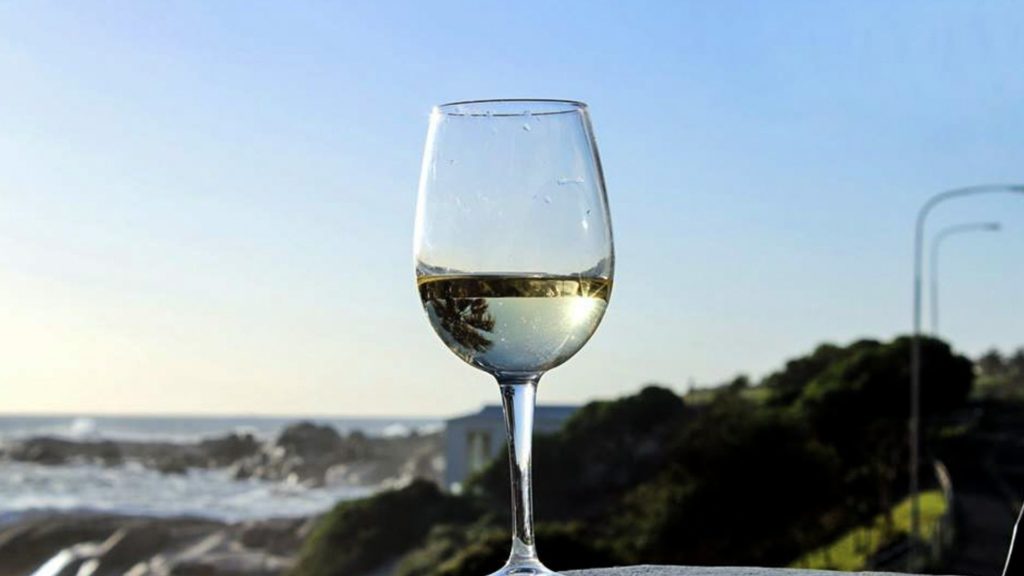 What's Your Dream Vacation?
We were commissioned to write some articles for American Express Essentials magazine, among them, this super fun QUIZ.
Answer these nine questions that cover everything from your view first thing in the morning and what's in your suitcase to what's on the menu, and even what goes wrong.
---
12 Accessories to Gift Your Wine Lover Friends
From the silly to the sophisticated, we've got you covered with self-aerating wine glasses and elaborate decanters. Read the article.
---
Haute Papier: Wrapping Paper You Won't Want to Toss
Give the planet a gift while you're at it with gorgeous wrapping paper that is begging to be reused or even framed! Read the article.
---
Oh My Gourd: Pumpkin and Squash Varieties to Try (With Recipes)
From Kuri Kabocha to Delicata, we scoured the planet for unusual gourds and recipes that feature them. Read the article.
Transportive Perfumes
This is an article I've been writing for ten years! After wine, DiVino stands firm that perfume has a terroir story of its own and is capable of taking you places and inspiring great emotion.
Read the article: Scents of Place: 11 Perfumes that Will Transport You
---
10 Underrated Travel Series to Binge Now
From international house hunters to budget travelers and good samaritans with a passport, these shows are almost as good as the real thing. Read the article.
READ all past contributions.