DiVino may earn commissions from qualifying purchases.
Pair American Food with American Wine.
On July 4th, All across the United States, friends and families will gather in parks and yards, on decks and patios, poolside and beachside, to celebrate Independence Day and enjoy traditional July 4th dishes. What do you think of when you think of wine and barbecue? What is the best wine pairing for potato salad? What wine goes with chicken, fried or grilled?
Americans from all different backgrounds come together over barbecue, burgers and hotdogs fresh off the grill, and regional sides like collard greens, macaroni and cheese, corn-on-the-cob, and potato salad.
July 4th drinks on the other hand, have only one thing in common. They usually come in a cooler. Or, if necessary, a kiddie pool filled with ice.
Beer and barbecue is a classic pairing, so there's not reason keep kick the red, white and brew habit. I grew up with the sound of beer cans cracking along with fire crackers. In my twenties I would experiment with fruit ciders and red, white, and blue cocktails.
After that I studied to become a sommelier and discovered a whole world of wine and how to pair wine with food. There is so much incredible international wine available to us, we don't always incorporate American wines into the menu for the most American of holidays!
One basic rules of pairing food and wine is to look to local flavor tradition. There's a phrase "What grows together goes together," and it means that sometimes the best food and wine pairing ideas have been there all along!
I've selected four quintessential 4th of July recipes and paired them with four American wines.
New York
California
Oregon
Washington.
Each wine represents its unique terroir, as well as the vision of the winemaker, that independent spirit that is very characteristic of America and American wine. Whether you're a true wine connoisseur or just want to learn more about wine, and as well as some tips for pairing food with wine, this is a good place to start, and a great excuse to fire up the barbecue. Watch the video HERE.
To learn more about how to pair food and wine, check out Episode 21 of our series, 21 Days to Wine, a free introduction to wine tasting, available on YouTub.e
RECIPE 1. Crab-Stuffed Deviled Eggs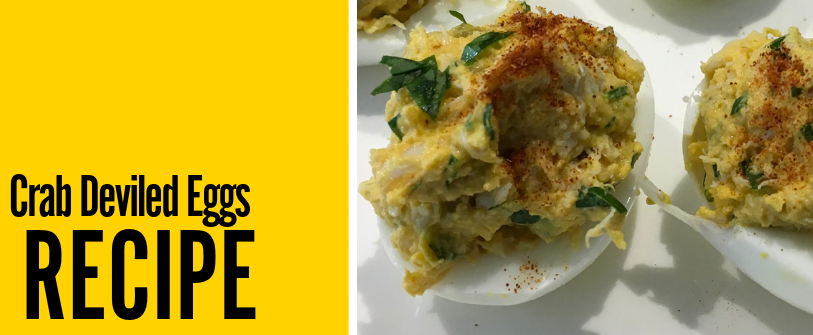 WINE: Lieb Cellars Reserve Pinot Blanc 2016 ( North Fork, Long Island, New York)
Winery Profile: Lieb Cellars
In 1992 the Lieb family purchased a small vineyard in the town of Cutchogue, on the North of Long Island. They grew the property over the years, built a custom crush to make wine on the estate, and implemented sustainable farming. Twenty years later a team of passionate investors took over operations and expanded the repertoire of estate-grown wines with a clean, dry and fruit-forward style. Their hard work put Lieb on the map, especially their reserve Pinot Blanc, which is made from 30-plus-year-old vines. That may not seem old to you, but on sandy strip of island terrain in the north Atlantic, those roots run deep enough to give the wine a unique and body and character. Lieb produces red wines from Bordeaux varieties, Merlot, Cabernet Franc, and Petit Verdot, white wines from Chardonnay and Pinot blanc, and well as sparkling wines and an ice wine.
Visit Winery Website.
RECIPE 2. Potato Salad
WINE: Heitz Cellars Napa Valley Chardonnay 2016 (California)
Winery Profile: Heitz Cellar
Founded in 1961 and family-owned and operated since, Heitz Cellar was an early pioneer of modern Napa winemaking as well as single-vineyard designation. They farm under certified organic principles in the AVAS of St. Helena, Oakville, and Rutherford and produce wines from a number of varieties including Cabernet Sauvignon, Zinfandel, Chardonnay, and Sauvignon Blanc, as well as rare Italian variety Grignolino and a handful of Portuguese varieties.
Visit Winery Website.
RECIPE 3. Kansas City BBQ Chicken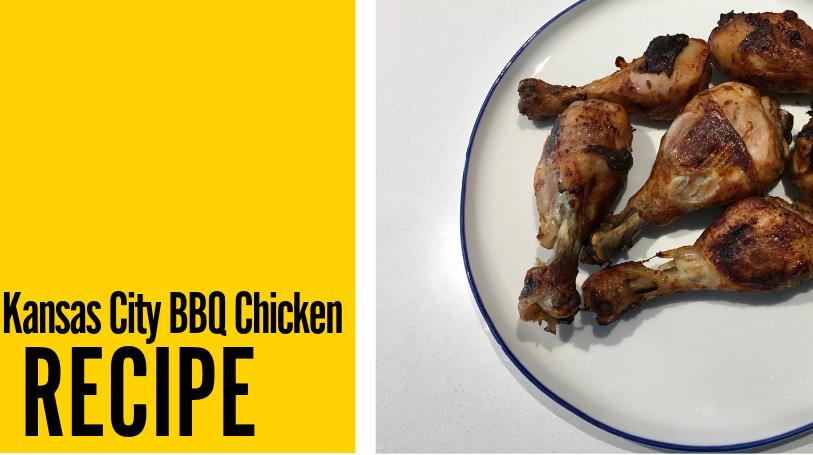 WINE: Erath Pinot Noir 2016 (Oregon)
Winery Profile: Erath
Winery owner, Dick Erath was the first to plant Pinot Noir in the Dundee area of Oregon. An engineer-turned viticulturalist, he studied at UC Davis having been inspired by a wine experiment in his own garage. He was determined to cultivate elegant Pinot Noir on the iron-rich soils and sunny slopes of Dundee. Thanks to Erath, French clones of Pinot Noir made their way to Oregon and now the state, alongside Ereth is producing some of the United States' most highly regard Pinot Noirs. Bright, light, and fruit forward, the wines are a reflection of the their terroir, with an emphasis on fruit and measured barrel aging.
Visit Winery Website.
RECIPE 4. American Classic Bacon Cheeseburger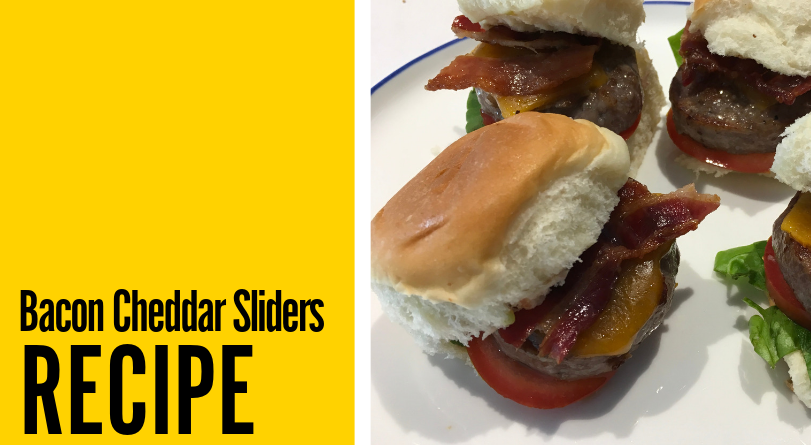 WINE: Owen Roe, Sinister Hand Blend Yakima Valley 2016 (Washington)
63% Grenache, 16% Syrah, 16% Mourvedre, 5% Cinsault
*The story of the name Sinister hands stems from a legend surrounding an 11th-century land dispute among the founders' ancestors that was settled by a boat race. According to the story, one man chopped off his hand and tossed it to shore in order to "touch land" first.
Winery Profile: Owen Roe
Owen Roe are growers and wine producers in Yakima Valley, Washington, as well Willamette, Oregon. They also partner with independent growers to purchase and produce wines from a number of international varieties including Cabernet Sauvignon, 40% Sangiovese, Zinfandel, Malbec, Blaufrankish, Syrah, Grenache, Mourvedre, Chardonnay, Riesling, Viognier, and Pinot Gris among others.
Visit Winery Website
See all of these recipes and wine pairings in action on our YouTube channel and learn more about the basics of wine and food pairing in our guide.